Medford Garden Railroaders
---
Welcome to MGRR
Welcome to the Medford Garden Railroaders, Inc., webpage. This Club was formerly known as the Southern Oregon Large Scale Trains (SOLST). Medford Garden Railroaders is headquartered in Medford Oregon and its layouts are located at the Medford Railroad Park in Medford, Oregon.

Our layouts are open to the public on the 2nd and 4th Sundays of the month from April through October from 11 a.m. to 3 p.m. We also hold special run dates upon request. Admission to the park is free. In addition, "we show our stuff" at Medford Rail Show, which is held Thanksgiving weekend.

The Club was formed in June, 1993, for the purpose of:

- educating the public in a family-friendly environment about various gardening skills and techniques; and railroad building, operations and history so that they can enrich their home gardening experience, and/or knowledge of railroading in general; and
- promote good fellowship among individuals and families interested in the development and operations of garden railroads.

We are always looking for new members. No experience is required, only a love for trains, gardening or both!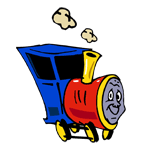 Don't Miss...
---
© 2016 Medford Garden Railroaders, Inc. - all rights reserved